We make websites multilingual and go global. With GTranslate you will get more international visitors and reach global markets.
GTranslate is a leading Google Translate provider since 2008 and powers more than 500.000 websites worldwide.
We focus on small and mid-size companies with very tight translation budget.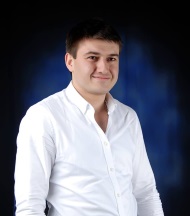 Chief Executive Officer
Edvard Ananyan
The creator of GTranslate. The founder & CEO of GTranslate Inc. A young physicist holding Masters degree from YSU.
He started his IT carrier in 2006 with an associate programmer position at Netsys JV LLC. In 2009 has been selected as a Google Summer of Code student and worked with Google Inc where he created Working Copy extension for Joomla. From 2010 he has a consulting contract with The World Bank where he is developing Complaints Logging System for project management and anti-corruption purposes.
He likes football and is a big fan of Manchester United. He is passionate about cars.
Knows Armenian, Russian and English. Explores German.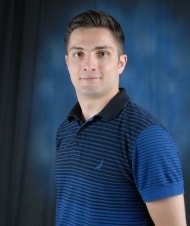 Deputy CEO
Rafael Hovhannisyan
Rafael is a business consulting professional with strong background in engineering. He holds Master of Business Administration (MBA) degree from American University of Armenia (an affiliate of the University of California) and PhD degree in engineering from Yerevan State University. In 2013 Rafael has been recognized as the best PhD student of Armenia in IT sphere and received the first prize at the annual Presidential Awards in IT Sphere.
Before joining GTranslate Rafael has worked as a business consultant at Grant Thornton Consulting (a member firm of Grant Thornton International) - the leading business consulting firm in the CIS region.
Like Edvard, Rafael is also a big fan of football.
Knows Armenian, Russian and English.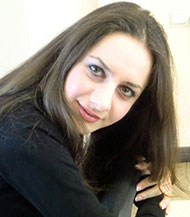 Support Team Leader
Yana Ghahramanyan
Studied at Vanadzor State Engineering University. She started her career in 2002 as an advertising agent at Business Development and Support Center NGO, Business Directory of Lori Region and rapidly moved on to the position of research team manager. From 2005 through 2008 Yana worked as an office manager at "A & L Business Center" Ltd. In 2008, she joined the American University of Armenia staff and has been working for the Information and Communication Technologies Services Department as an IT Specialist for several years now.
Outside of professional interests, she reads, cooks, swims and dances a lot.
Knows Armenian, Russian and English.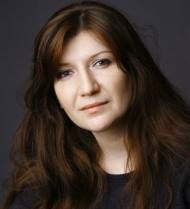 Support Team Expert
Ripa Jangiryan
Studied at Institute of Foreign Languages after V. Brusov. Her IT career started in 1998 as a Computer skills trainer and in 2001 she accepted the job offer at the American University of Armenia as an Instructor/Computer Lab Supervisor. In 2008 she was promoted to the position of the System Engineer/Webmaster in the same institution. She has been working for the Information and Communication Technologies Services Department for almost 10 years now. Ripa has Microsoft Certified Professional status since 2003. She has completed many web projects with different local and international organizations.
She is a professional driver and has sports driving license. She participates in drag racing and slalom/drift competitions in her country. Addicted to her Toyota Altezza and Vincent Van Gogh.
Knows Armenian, Russian and English.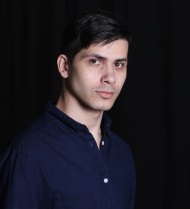 Support Team Expert
Sergey Grigoryan
Studied at Yerevan State University. His career started in 2015, as a Junior Developer in Incredo, an Armenia based marketing company. Soon after, he was promoted and operated as the Head of newly created Development and Design department, leading a team of 11 developers and designers. In 2017 he continued his career in Xcelpros, a Technology company with several backoffices across the world, and Headquartes in Chicago.
Sergey has a dreamers personality, likes observing, creating and imagining new worlds, as far from the one we live in as possible. Fond of reading, watching movies, and playing videogames, preferring Fantasy genre in all of these. His interests also include dancing, traveling and intelectual riddles.
Knows Armenian, Russian, English and Italian.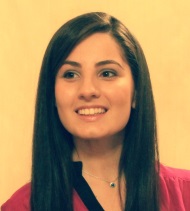 Support Team Expert
Seda Sedrakyan
Seda is a student at the American University of Armenia's Computer Sciences Program.
She started her career by teaching children at Armenian Red Cross Society. Later she continued her volunteering work with AIESEC youth-run non-profit organization, working in the kindergarten as a teacher of cultural understanding at Rzeszow(Poland). She kept her professional path by working as a counselor at Grow with English summer camp. Being a trainer of Project management class at European School helped not only children to develop their knowledge but her self-development as well.
Seda enjoys traveling and interacting with people who have different cultural backgrounds. Having those experiences helped Seda broaden her worldview and understand how leadership unites people despite cultural differences. As a fan of arts, she is fond of playing violin and knitting. She enjoys handmade knitting accessories for her family and friends.
Seda dreams, hopes and aims to create and live in a world where children won't be left in orphanages. Everything starts with the families and the way children are raised.
Knows Armenian, Russian and English.
Of course we are different, but we all are young and dreaming for a great future. We are best friends and we are multilingual!
Try GTranslate with a free 15 day trial