We make websites multilingual and go global. With GTranslate you will get more international visitors and reach global markets.
GTranslate is a leading Google Translate provider since 2008 and powers more than 500.000 websites worldwide.
We focus on small and mid-size companies with very tight translation budget.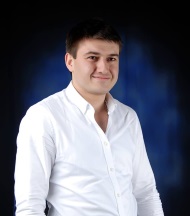 Chief Executive Officer
Edvard Ananyan
The creator of GTranslate. The founder & CEO of GTranslate Inc. A young physicist holding Masters degree from YSU.
He started his IT carrier in 2006 with an associate programmer position at Netsys JV LLC. In 2009 has been selected as a Google Summer of Code student and worked with Google Inc where he created Working Copy extension for Joomla. From 2010 he has a consulting contract with The World Bank where he is developing Complaints Logging System for project management and anti-corruption purposes.
He likes football and is a big fan of Manchester United. He is passionate about cars.
Knows Armenian, Russian and English. Explores German.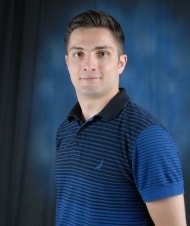 Deputy CEO
Rafael Hovhannisyan
Rafael is a business consulting professional with strong background in engineering. He holds Master of Business Administration (MBA) degree from American University of Armenia (an affiliate of the University of California) and PhD degree in engineering from Yerevan State University. In 2013 Rafael has been recognized as the best PhD student of Armenia in IT sphere and received the first prize at the annual Presidential Awards in IT Sphere.
Before joining GTranslate Rafael has worked as a business consultant at Grant Thornton Consulting (a member firm of Grant Thornton International) - the leading business consulting firm in the CIS region.
Like Edvard, Rafael is also a big fan of football.
Knows Armenian, Russian and English.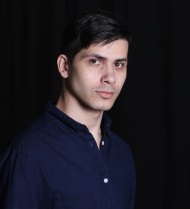 Technical Team Expert
Sergey Grigoryan
Studied at Yerevan State University. His career started in 2015, as a Junior Developer in Incredo, an Armenia based marketing company. Soon after, he was promoted and operated as the Head of newly created Development and Design department, leading a team of 11 developers and designers. In 2017 he continued his career in Xcelpros, a Technology company with several backoffices across the world, and Headquartes in Chicago.
Sergey has a dreamers personality, likes observing, creating and imagining new worlds, as far from the one we live in as possible. Fond of reading, watching movies, and playing videogames, preferring Fantasy genre in all of these. His interests also include dancing, traveling and intelectual riddles.
Knows Armenian, Russian, English and Italian.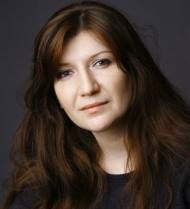 Support Team Leader
Ripa Jangiryan
Studied at Institute of Foreign Languages after V. Brusov. Her IT career started in 1998 as a Computer skills trainer and in 2001 she accepted the job offer at the American University of Armenia as an Instructor/Computer Lab Supervisor. In 2008 she was promoted to the position of the System Engineer/Webmaster in the same institution. She has been working for the Information and Communication Technologies Services Department for almost 10 years now. Ripa has Microsoft Certified Professional status since 2003. She has completed many web projects with different local and international organizations.
She is a professional driver and has sports driving license. She participates in drag racing and slalom/drift competitions in her country. Addicted to her Toyota Altezza and Vincent Van Gogh.
Knows Armenian, Russian and English.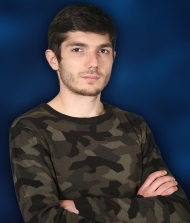 Support Team Expert
Borya Abrahamyan
Borya is a student at American University of Armenia BS in Computational Sciences. He started his IT career as a freelancer at web development several years ago and completed many web projects with local and international organizations.
Borya likes music, playing computer games, discovering new horizons. He is a quick learner, responsible and motivated, also an easy going person.
Knows Armenian, Russian, English and French.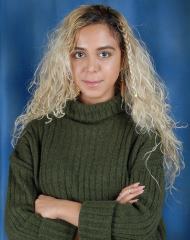 Support Team Expert
Elmira Poghosyan
Ella studied at American University of Armenia (Business Administration). After working in Marketing and Sales sphere for several years she ended up in IT sphere. Continuing career digging deeper into development is her goal for now.
The main passion is dance, especially social dances. Those are danced in couples and can be led and followed, thus giving people ability to dance with a stranger. Traveling the world is one of her dreams. She also loves nature, animals, rock music and adventures.
She strongly believes that if you dream big, dreams do come true.
Knows English, Armenian, Russian, explores Italian.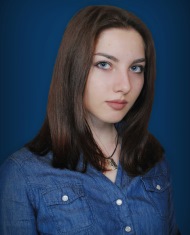 Support Team Expert
Suzan Shahinyan
Studied at National University of Architecture and Construction of Armenia. She was working at 360stories as a VR video editor. Participated in web development projects at Basic IT Center.
Suzan is a professional horseback rider. She's fond of drawing, reading and playing piano. Also she started taking boxing lessons few years ago. Loves animals and exploring everything about them. Trains and works with horses, dogs and lions. Being at rock concerts is one of her passions.
Knows Armenian, Russian, English, explores Spanish.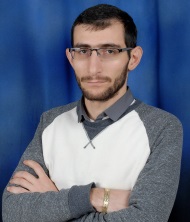 Technical Team Expert
Tigran Darbinyan
Tigran is a full stack web developer with strong background in programming. He holds Masters degree in Management of Information Systems from Yerevan State University of Armenia. His career started in 2012, as a Junior Web Developer in Armenian Virtual College (AVC), a system for e-Learning. In 2016 he joined programmers team of IFCMarkets Corp., a Forex broker company. Meanwhile he lectured Web Development in educational centers. In 2018 he has joined GTranslate Team as a technical support developer.
Tigran likes sport-activities, watching films, reading books, playing video and intellectual table-games. Preferable genres are fantasy, strategy and history. Likes nature and animals.
Knows Armenian, Russian and English.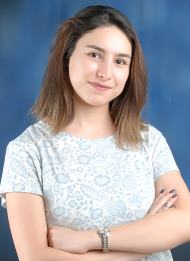 Support Team Expert
Lilit Khachatryan
Lilit is a student at the American University of Armenia, BS in Data Science. She started her career as a developer back in 2018 attending courses of Frontend Development at Techno-Educational Academy in Gyumri and JavaScript course organized by Microsoft Innovations Center.
Lilit has strong knowledge in biological studies, especially in genetics. She participated in a lot of Olympiads and competitions and got high results. Lilit is a big fun of rock music and plays on guitar.
Her main belief in life is that everything should be in harmony. People have to keep balance in all spheres of life: society, family, work, friendship, and others.
Knows Armenian, Russian, English and Latin.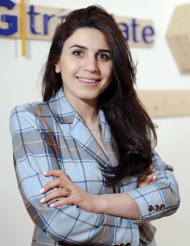 Social Media Manager
Zhanna Ulikhanyan
Zhanna joined our team in 2018. Although she has a Bachelor's Degree in Mathematics and a Master's Degree in Public Finance Management, she started her career as a Researcher and as a Journalist in one of the first online media outlets of Armenia, in Civilnet TV. It's already 8 years she has her own signature programme at Civlinet TV where she is trying to introduce the real problems her country faces with numbers and data analysis. Apart from her media career in Civilnet, she currently holds a Digital Communication Consultant position in UNICEF Armenia and she works to develop local websites under the management of the organization. She also engaged in other activities within Communication Programme like campaign development, content creation, video filming, storytelling and story writing, digital activations planning, etc.
She is obsessed with travelling and she loves Europe, especially Italy and France. She also interested in fashion and she likes to surround her with beautiful things and settings. Maybe that's why she joined our company!
And her super-cute 4-year-old daughter Luchia is one of our beloved guests in the office.
She speaks Armenian, Russian, English and every year she plans to develop her knowledge of Italian.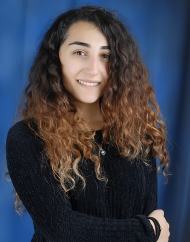 Support Team Expert
Susie Avagyan
Susie is a student at the American University of Armenia, studying Data Science. Her main goal is to become a bioinformaticist, as she is very passionate about biology and genetics. She is also very interested in the development of Artificial Intelligence (AI) and its contribution to the creation of augmented humanity.
Susie is very involved in volunteerism and gives great importance to active citizenship. After her exchange year in the United States, she has head-organized and volunteered in many events. Her biggest dream is to get a Nobel Prize in Science for some great discovery that will leave a significant impact on the world, making it even a slightly better place, as she considers making a positive change in the world her mission in life.
Loves to make international connections. Dancing is the biggest of her hobbies. As another hobby loves to collect coins from different countries.
Knows Armenian, Russian, English & un poco Español :)
Of course we are different, but we all are young and dreaming for a great future. We are best friends and we are multilingual!
Try GTranslate with a free 15 day trial