Yes, it is already available.
Since the inception of GTranslate we knew, that we should develop a user dashboard enabling you to do whatever you want with your GTranslate subscriptions without our help. All this time we were gathering information on what you want to have on it and were investigating industry best practicing to design easy to use, yet highly functional tool to serve your needs.
And here it is: GTranslate User Dashboard is ready to go.
Let's see how it can make your experience with GTranslate delightful.
To enter to your dashboard area sign in with username and password we have sent to your email address. Yes, the same username and password you are using to edit your translations.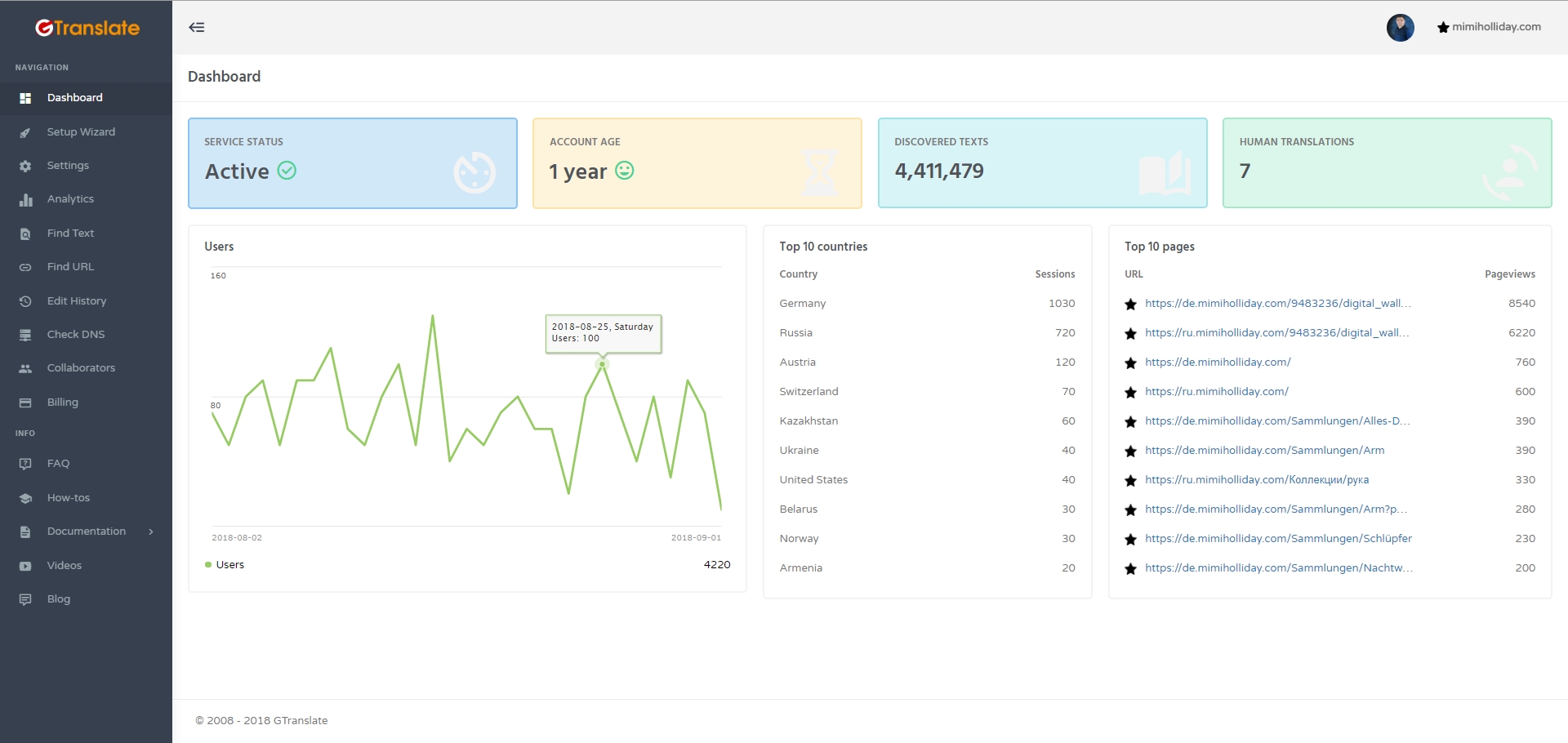 From the left side you have a navigation bar, so you can quickly switch among different sections.
1.
Dashboard
Here you can find valuable info about the status of your subscription (Active or Expired), how long has passed since you first signed to GTranslate, the number of unique text GTranslate has discovered in your website, and the number of unique texts, which you decided need improvement and have edited manually.
Additionally, brief statistics on your user activity, top 10 countries, and pages for translated versions of your website is also available.