Downloading The Module
Download the latest version of GTranslate module.
Upload the module to the server.
There are two basic ways to upload gtranslate module files to a Drupal site:
You can upload extracted gtranslate folder manually to sites/all/modules folder using FTP client.
Upload zip file through the Drupal user interface:
Login to the Drupal admin area.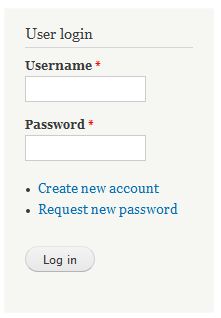 Navigate to Modules → List(tab), or http://example.com/admin/modules, and click the link 'Install new module.'


Upload the .zip file from your local computer, click 'Install', and the Update manager will copy the files into your sites/all/modules folder.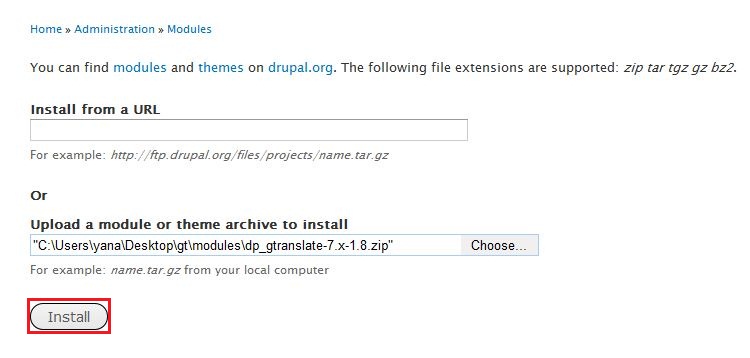 After successful installation, you will get the message

Click 'Enable newly added modules' and skip down to the 'Enable and configure' section.
Navigate to Administer → Modules (Administer - Site building - Modules). Check the 'Enabled' box next to the module and then click the 'Save Configuration' button at the bottom.

Go to the GTranslate configuration page. Select Gtranslate from the top menu or go to Administer - Site building - GTranslate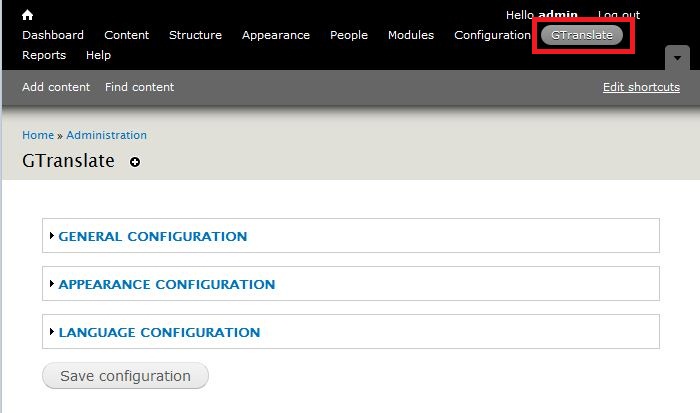 On the General Configuration section select translation method.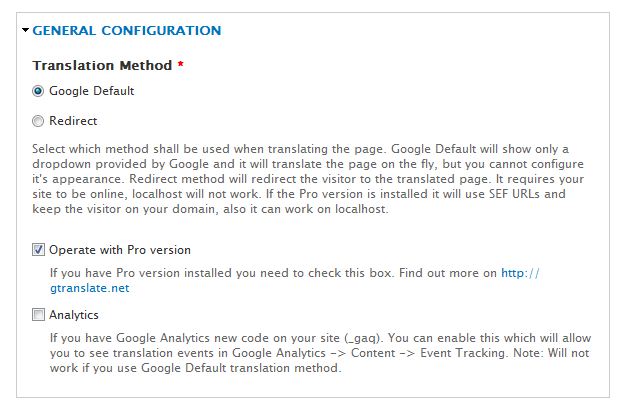 On the Appearance Configuration section select the look of the module and flag size.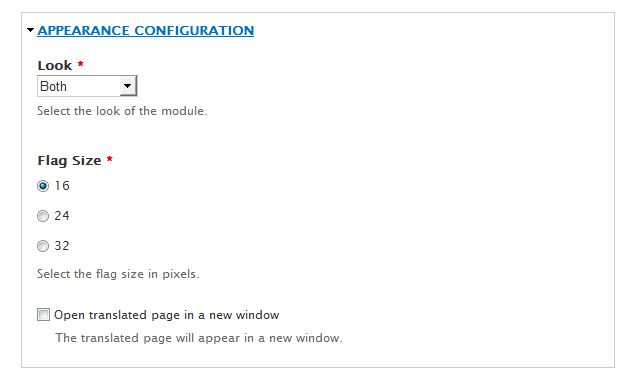 On the Language Configuration section select the default language for your site and choose languages you want to be visible and save the coonfiguration.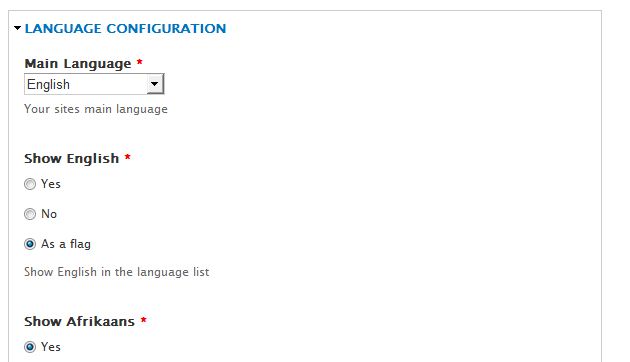 Go to Structure click on Blockslink.

Find Gtranslate in the list and choose the language selector position from the dropdown list.
Configure the block and save configuration.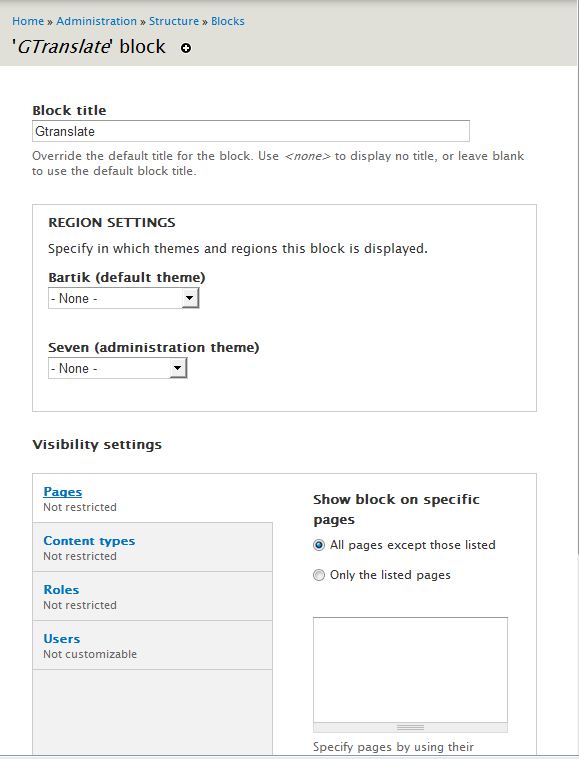 The language selector will appear on yor website.

Try GTranslate with a free 15 day trial