Hi,
I'm using Gtranslate Pro with my Joomla + Mijoshop website. When using the free version I didn't have any problems, but now, when I use the pro version some things don't work anymore. When going to the shopping cart page you will get an error (if you have something in your cart):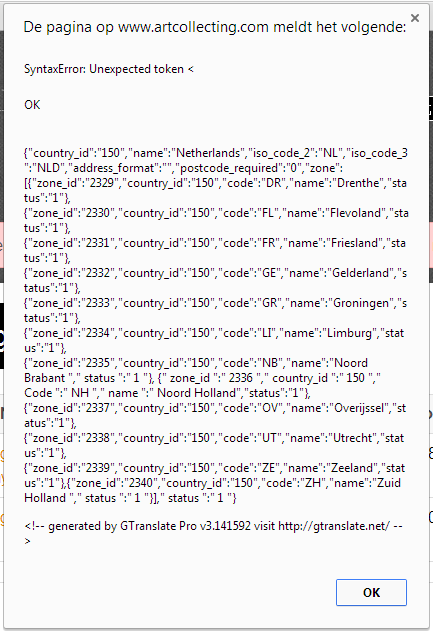 Also, adding a product to the shopping cart works, but there is no message showing this. There is a JSON error.
The address is
http://www.artcollecting.com/
, though you need to login before you can see the website. You can use:
Username: testuser
Password: welcome123
The default language is english, if you want to see the problems, please use another language. I hop you can help!
Thanks in advance,
Jan