You are most probably wondering how you can make your business stand out, right?
That's a great thing to think about.
One way to do this is to communicate with your customers through your website and do it in THEIR language.
Translating a website won't be hard especially if you know what tools to use. GTranslate, for example, is an easy-to-use plugin with seamless integration that you can add to any kind of website be it built on WordPress, Joomla, Shopify or any other popular website builder.
But this piece is not about the tools you can use to translate a website, but more about the reasons why you should do this.
Let's dive deeper and see what benefits website translation can provide you with.
Get you a larger audience
All business people want to expand their business one day. If the day has come for you to grow too then make sure you translate your website first. If you want to get a bigger number of international audience, buyers, customers, or clients, then translating your site can help target your global audience more easily and quickly.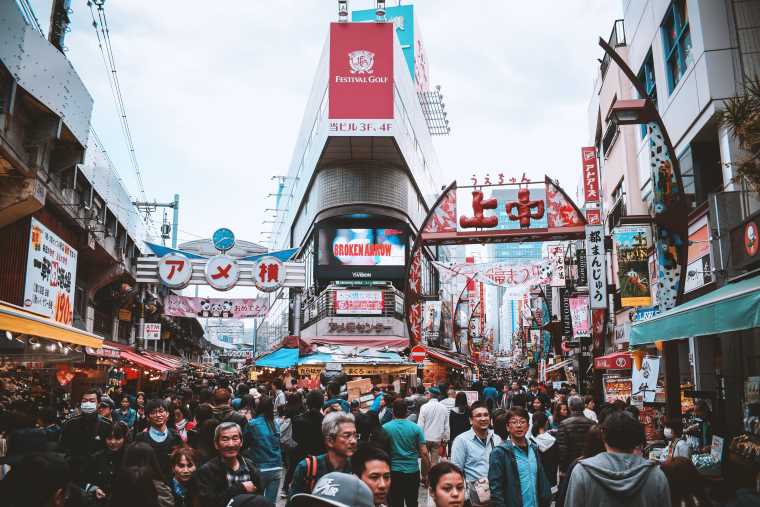 Translation can cost some money. But with the latest technology, website translation plugins, and tools, it will become more fun. Anyways, you could view translating your website as some kind of an investment into your business. Because it will pay off at the end.
Show your clients that they matter
People buy for a variety of reasons. For example, they might need your products; they might love your messaging and branding, they might like your design and packaging, or customer service and a lot of other things.
But one of the most important factors for buying from someone is TRUST.
So how do you show people that they matter?
How do you establish trust between your brand and them?
You guessed it right! Translating your website into their language can be a huge step forward towards establishing that trust and letting people know that they matter to you.
Especially, if you are selling goods or products that have long descriptions or that can be hard to understand in an international context, then it's key to translate your website. People need to understand the content and the context of your e-commerce store before they make the decision to buy from you.
By reaching out to potential clients or customers in their native language, you get higher chances to gain their trust and eventually make them buy from you.
Improve your SEO results
SEO can be tricky especially for those who are new in the game. But as a starting point, keep in mind that it's mainly about keywords, meta titles, meta descriptions, as well as well-structured content.
If you are trying to improve your website SEO, think about translating your site for various local markets.
But make sure to add relevant keywords in that language too. Meta titles and descriptions should be optimized as well.
Yeah, you have got a lot of work to do in this respect, and the bad news is that you might have to wait a bit for the outcomes to show up fully. However, the wait will be worth it!
As soon as your SEO tricks start working, you will see an increased number of new website visitors. In addition, your organic rankings will improve. People who search your keywords in different languages will find your website through various search engines and will get to know you better. Organically.
Boost your sales
Everything is just fluff if people don't buy from you. Eventually, your final goal is to sell something - a product or a service. And by translating your website, you improve your chances of selling to people.
How so?
According to a study conducted by the Harvard Business Review, 42% said they never purchase products and services in other languages. Also, 9 out of 10 Internet users said that, when given a choice of languages, they always visited a website in their own language.
Therefore, translating your site can be a huge step forward towards selling your products and services.
Beat your competitors
Everyone has competitors. Those are some little (or big) bad guys who want to take all your customers from you and make you a bankrupt. Well, not all competitors are this crazy. But many of them are.
So what to do if you want to survive in harsh competition?
Here again: start with translating your website.
Many of your competitors have not thought about this. So, a multilingual website can be a selling point for you.
Give it a try. It's not that hard to translate a website.
Establish a brand that's cool
And last but not least, be different. Make multilingualism one of your bran's coolest features. It's awesome when a brand is able to establish itself as a great product or service provider in various markets. Enter a market and let them know that you play on a global scale and you know how to get business done.
As a conclusion
Whether it's for expanding your customer base or establishing trust in your existing client list or for improving your website SEO, translating your website is never a risky thing to do. It has zero hazards for loss of resources. And with the right tools, it translating your site is going to take little time too.
So, make sure to give it a shot. Create a checklist for you. Do keyword research as you have done for your English language content, make sure to optimize your website for SEO once you translate it and put a few ads for the local markets that redirect to your translated content. And do not forget to measure the results over time.
If you have already translated your website once, let us know what benefits it had for your business.
We would be really happy to check out your stories.
Should you have any questions regarding setting up GTranslate for your website, let us know right away.
Happy translating!