Businesses strive to diversify their customer acquisition channels. And online stores are not an exception. With a huge number of daily users, ad-options, and conversion potential, Facebook is a top destination for online stores to reach new buyers.
But is reaching new customers so easy?
If you've previously explored resources on ads, you know that asking complete strangers for a sale is a top mistake.
You should first get acquainted with your prospects, maybe offer something for free and then think about converting them. And while launching Facebook advertising for eCommerce, you should follow this principle.
But our post is not only about FB ads but also free Facebook marketing for online stores.
Let's start with free options and continue with the nuances of paid ads. You will know which formats of ads work for eCommerce, who to target, and how to ensure a high click rate.
Facebook for eCommerce (for free): How to gain more followers and increase your page engagement?
1. Set up a Shop section on your page
Your Shop section allows you to list your products with images, short descriptions, and prices.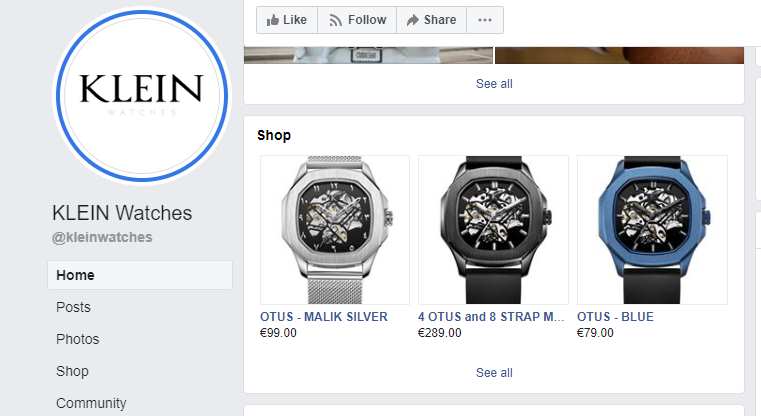 Once the user clicks on the product, Facebook redirects her to your online store.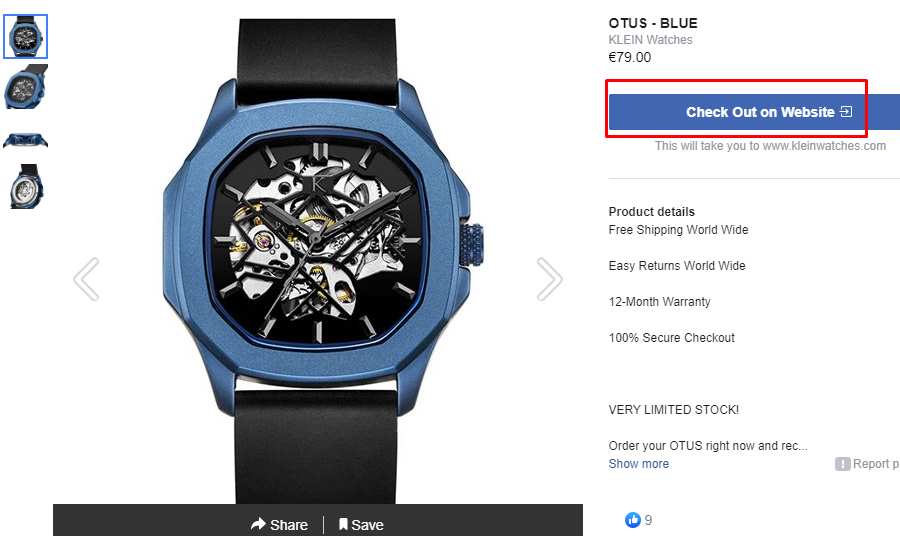 To add this section to your page, click the Shop button, add products, and follow Facebook's instructions.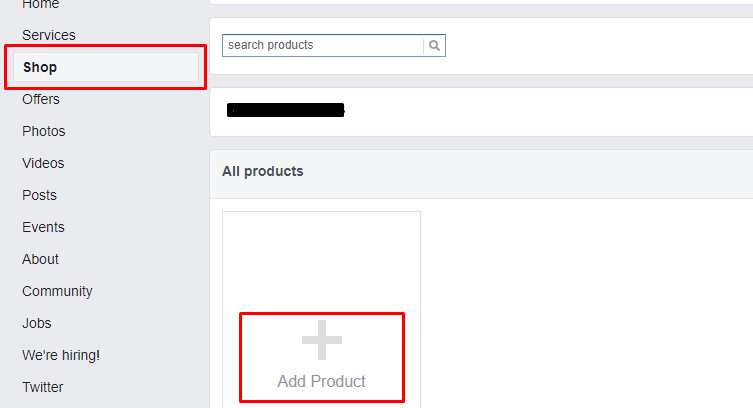 2. Invite your customers to join your private group
Believe it or not, but private communities play a huge role in marketing. Customers love to join groups where they can find like-minded people and share their passion. It's also a place where they feel special by receiving special invitations and discounts.
The word "private" already proves that everyone can't be a part of that community. The group is open only to those who have things in common, e.g. being customers of the same company.
Boohoo's example below proves our statements. Here young women share their fashion style with each other and wait for contests and discounts from Boohoo. Great way to keep your community alive, right?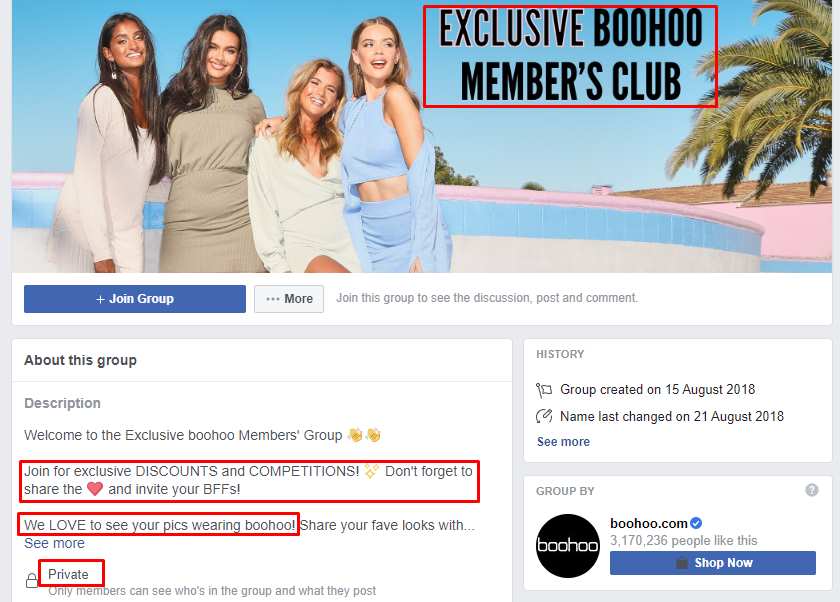 3. Engage regularly with positive, relevant, funny posts
Active pages drive followers, likes, and comments. Posting about your discounts, coupon codes, and special offers MUST be marked on your social media calendar. But don't focus only on the promotional part. Think of posting your product images without prices.
Think of posting polls and asking questions. Maybe you can post your blog updates (if you run a blog), share buyer reviews, and some funny industry-related images.
Since you target foreign buyers too, it's a great idea to congratulate people on big and international holidays. You will have a chance to connect with your followers and have a topic to post about. We are going to talk more about targeting foreign buyers, just stay with us till the end.
Facebook ads for eCommerce: Top 3 things to bear in mind before promoting your online store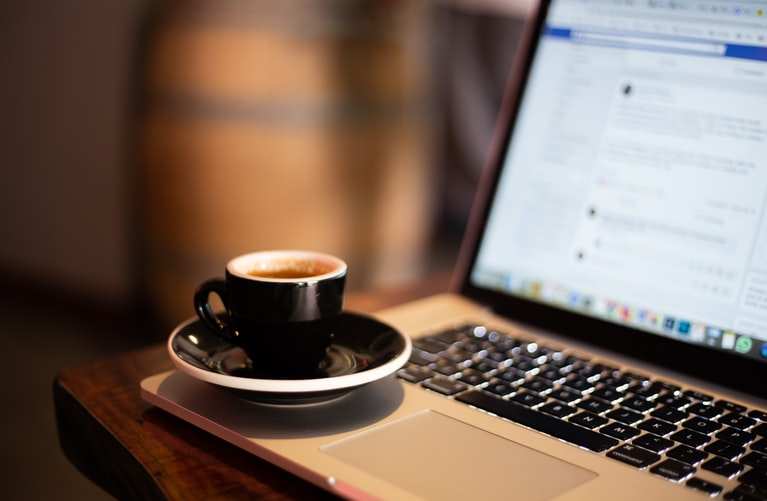 1. Have a clear idea about your Facebook sales funnel
Have you heard of terms like ToFu, MoFu, Bofu? Well, if you launch Facebook ads without knowing these abbreviations, Facebook will take your money without giving you any sales. And you will be the only guilty person in this story.
ToFu is the top of your funnel. People who haven't heard of your brand are in this stage (Awareness stage). If you are smart (I am sure you are), you won't show discounts or promotional ads to them. Instead, you will encourage them to follow your page, watch your interesting video or read your blog.
MoFu is the middle of your funnel (Consideration stage). Who are in this stage? Users who are aware of your brand and have interacted with you. You may show them more "mature" ads - sign up to your newsletter, visit your online store, contact you. These people aren't fully ready for sale but you have higher chances of converting them.
BoFu is the bottom of your funnel (Decision stage). Here are all your leads who have browsed your products and/or initiated a purchase. You should find a way to bring them back to your site and encourage them to complete the checkout process.
Now let's see what type of ads you need to show to each group of people.
2. Choose the most optimal objective for campaign
Continuing the idea of the previous point. You might say that your only objective is sales and you are right. But when you are working with new audiences that don't have any idea about your business, start from more modest goals.
It's recommended to choose objectives like Reach, Brand awareness, Engagement, Video views if you are advertising to cold audiences (ToFu audience).
If you are targeting users who are familiar with your business, you can set objectives like Traffic, Messages, Conversions or Catalogue sales (MoFu and BoFu audience).
3. Differentiate boosted posts and Facebook ads
You can see the Boost Post button under all your FB posts.
With that option, you can choose your audience (location, age), campaign objective (reactions or messages), budget, and duration. Facebook will also show approximately how many users your post will reach.
As for Facebook ads, they offer a wider range of targeting options. They allow you to mention your audience's interests, choose from different ad formats (carousel ads, collection ads) and are designed for long-term campaigns.
Besides, you need to create and control them via Facebook Ads Manager.
Boosted posts work better for reaching new users, increasing brand awareness, and getting likes, followers. If you want to set more high-intent objectives, mention interests, you simply can't use boosted posts and need to create ads.
Which format of ad to choose for your next campaign?
Ad copy first!
No matter which ad format you prefer or what goals you pursue, you need a convincing, memorable, promising ad text.
Let me tell you one more thing. Facebook allows you to upload multiple versions of an ad copy, test them, and see which one outperforms. So make sure you have hired a good copywriter to take care of your ad texts.
Becky Beach, Owner at MomBeach, says: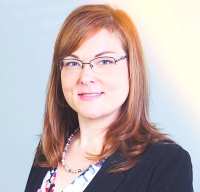 "My strategy for running Facebook ads involves a lot of testing.
I make at least 3 ad copies and 3 creatives, then see which combination performs better.
While I am testing, I spend $5 a day and then scale up if the ad is performing well. By testing earlier on, you don't waste a ton of money on Facebook ads."
Let's dive into some must-know facts about a high-converting Facebook ad copy:
1. Know why people buy
Generally, people buy something because it helps them a) save money, b) save time, c) stay healthy, d) feel good (happy, beautiful, relaxed).
Depending on what you sell, make sure you know which category your product falls under. People also buy because a) they want to get rid of something bad, b) gain something good or c) not to lose something valuable they already have.
Try to develop your copy around these ideas. And they will help you create an ad talks about a benefit, result, or problem solved.
2. Know what's your product's role
Your product isn't for everyone. Consequently there's something specific that your buyers appreciate. Even before launching your online store business, you should know what your product has to do in the market. And you can be your copywriter's best assistant in developing a working ad.
3. Go to Amazon reviews and get inspired
Buyers leave tens and hundreds of reviews about the products they buy, mentioning what was impressive or awful about it. You can visit Amazon and/or your competitor online stores and do a review audit.
You will see what result exactly the buyer was expecting from the product. Buyers will tell in their own words what benefits a particular product should provide.
4. Work on your final CTA
Don't forget to finalize your ad copy with a Call to action that will tell your audience what to do.
"Shop now until they are gone", "Find your favorite now", "Sign up for our emails and get 15% off your first order" are some examples online stores have used in their ads.
So what type of ad should you invest your budget in?
#1 Collection ads
Collection ads are probably any eCommerce marketer's top format. Because they allow you to show multiple products at a time, both in image and video formats. What's unique about this format is:
It is visible only on mobile devices
You can choose from 4 available templates to design your ad
It is structured as a cover image (or video), with 4 images under it.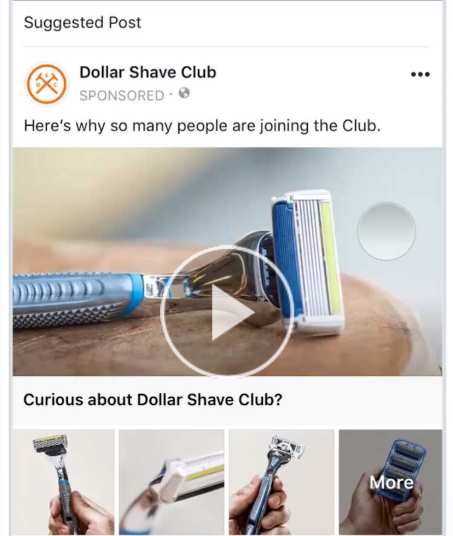 What happens when the viewer clicks on the More button? He appears on a page where your products are displayed with images, titles, and prices. So within Facebook, without the need to visit your online store the user can see your offer details.
It's a great experience for the user to be able to browse through products without being redirected to another site.
As you will be directly promoting your product with this format, you should show them to your decision stage users. They may include your previous buyers, your subscribers or visitors who abandoned their shopping cart.
#2 Multi-product ads (Carousel)
Carousel ads might seem to be ideal only for eCommerce business, but they do work even for tech companies. Because they are a great way not only to show multiple products but also different features of the same product.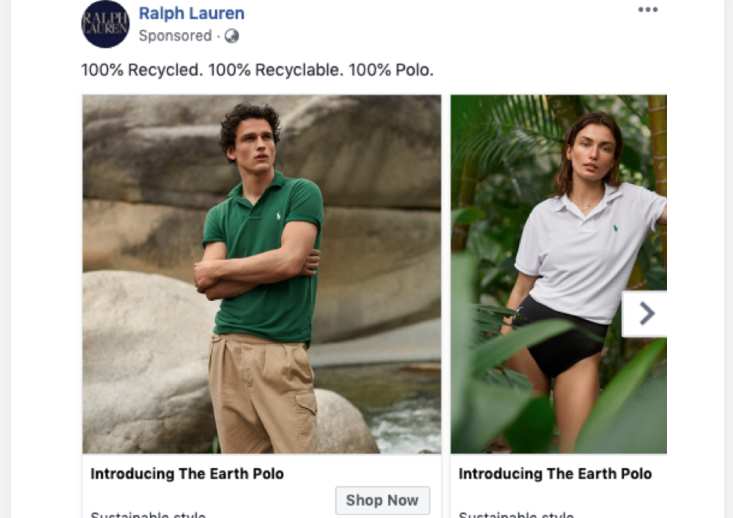 Carousel ads can include both images and videos but their total number shouldn't exceed 10. If you are promoting multiple products with this format, it will contain diversity and give the viewers the freedom of choice.
As this format contains products and aims for sales, you should use them again for your final stage audience.
#3 Video/image ads
Videos and images can come handy when you are trying to reach complete strangers. You can use any of these formats to show your audience a contest/freebie ad, blog post ad, inspiring video ad.
If you are going after a video format, make sure your video is short, with subtitles, and of high-resolution.
Facebook recommends your videos to be up to 15 seconds long. Do you imagine how little time you have to win the viewer's heart?
You can use videos for product demos, show how to use your product or how it feels to use your product.
If you are going after an image format, make sure your image is professional. Try to show real human faces on your ad or feature some funny situations to grab attention.
What audiences should you target and what's the best way?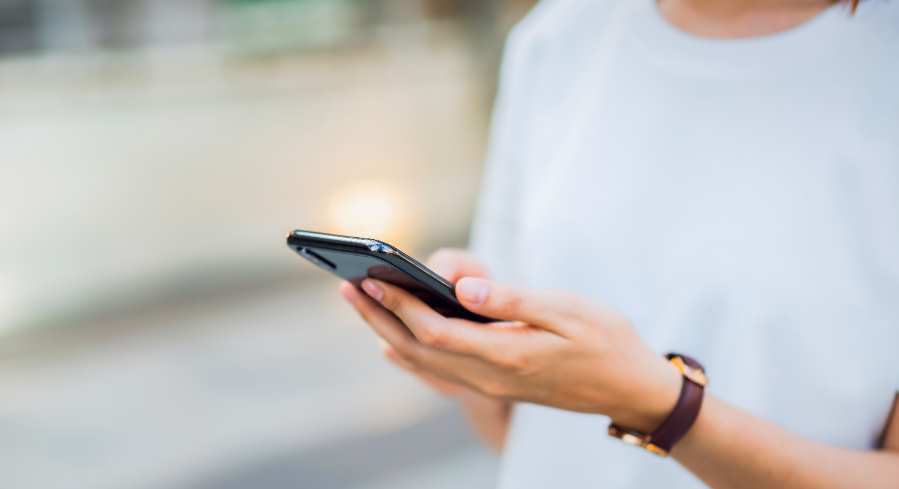 Retarget your online store visitors
Internet users can appear on your online store from various sources, including Facebook, organic search, etc. If they browsed through your product pages, viewed items, and added them to their carts, it means they are serious about doing business with you.
If you install a Facebook pixel on your website, you will track your visitor cookies and retarget them later on Facebook.
This approach is highly effective because you don't spend money on strange audiences and try to convert already "warm" users.
Target foreign users
As you remember, you can target users based on location. And you can target users in multiple countries with the same ad.
When having international goals and ambitions, you should have a multilingual website too. GTranslate will translate your website into your target languages and give you the freedom of acting globally.
When foreign users see your ad and visit your site, they will be excited to see your online store in their native language. You just increased your chances of selling products outside your country.
A simple way to work actively with foreign buyers is to offer international shipping. You can start with shipping to your neighboring countries and eventually expand to distant locations.
But don't forget to analyze which country users are actively buying from you and add those countries to your shipping list.
Target lookalike audiences
Lookalike audiences are people who have things in common with your current buyers. So you have big chances of converting them.
You can target lookalike audiences if you already have your customer base and even a group of loyal customers. Thus, you will tell Facebook which kind of people have already bought from you and ask it to target similar groups.
Target previous buyers
Repeat purchases are what drive the most revenue to almost any company. If a visitor once bought from you and had a positive experience, he is extremely likely to come back.
All you need to do is to give a little push by showing an ad and remind about your new collection. Or seasonal sales, or maybe limited-time coupons.
Target newsletter subscribers
People might subscribe to your newsletter but never open your emails. Or they might not be checking their inbox frequently and not get informed about your new products.
Since you've tracked their cookies and they know about brand, meeting on Facebook may be a great idea for conversions. As you are already familiar, you can be confident about promotional ads and share your hottest offers.
How do online stores use Facebook for eCommerce? 3 quotes by store founders & marketers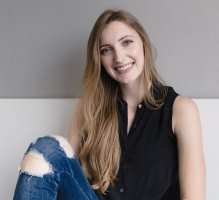 #1 Deanna Cook - Founder at LIYA Collective, Minimalist Accessories for Women
"For me, the most successful Facebook ad strategy has been when my campaign objective is lead generation.
I offer a freebie or something else of value that would appeal to my target customer. I run an ad campaign to promote that offer to cold audiences to get them on my email list.
From there, I build the customer relationship and bring them further down the funnel until they're ready to buy.
I treat Facebook ads as part of my long-term strategy, not just as a way for a quick sale. In my opinion, that's the most effective way to make ads work for small ecommerce brands!"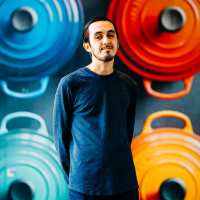 #2 Michael Anderson - Marketing Specialist at GeoJango Maps, Push Pin Maps
"My strategy for running eCommerce Facebook ads for our store is to promote a mixture of high quality blog posts alongside traditional photo-based ads.
Before promoting the blog posts, I make sure there's information about our products tied into the bottom of the article.
When the users finish reading they can see that we offer products that are related to the free post.
Facebook users are often quite wary of anything that they would consider salesy. Yet they're willing to click on a blog post that examines the seven wonders of the modern world, for example.
Additionally, promoting blog posts is much cheaper and will return a greater click through rate compared to traditional ads."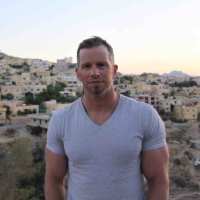 #3 Jeff Moriarty - Marketing Manager at Moriarty's Gem Art, Custom Jewelry Store
"We run Facebook for eCommerce ads throughout the year, but most of our focus is around the holidays.
Over the years we have tested different types of ads, different offers and different demographics.
In the beginning, it definitely wasn't profitable. It wasn't until we figured out videos did well. And when we were able to narrow down our best demographics, did we begin making money from Facebook ads.
The demographic part of the ads was the toughest. So many different ones to choose from, this took the longest to figure out. It's still not as profitable as some other areas of advertising, but it does make us money."
Here we have one more contributor who has benefited from blog post ads:
---
How was our post? Will it help you optimize your upcoming Facebook ads for eCommerce?