Christmas isn't beyond mountains and the buzz in the air is already felt. Many folks are into the crazy hustle and bustle of holiday discounts. So missing the big chance would be unwise by the online store merchants.
The enthusiasts of online shopping won't manage to have a rest. And the buying spirit of Christmas presents will take the course of the holiday shopping season.
This is the period of the year when all eCommerce platforms hit the highest score of revenue over the year. The picture below depicts how the rates of online sales increase during November and December on Shopify.
The income from online sales during the holiday season has increased from $80B (2015) to $123B (2018). And this number is growing. Therefore, online stores take this practice into account and concentrate all their resources on boosting sales during the holiday season.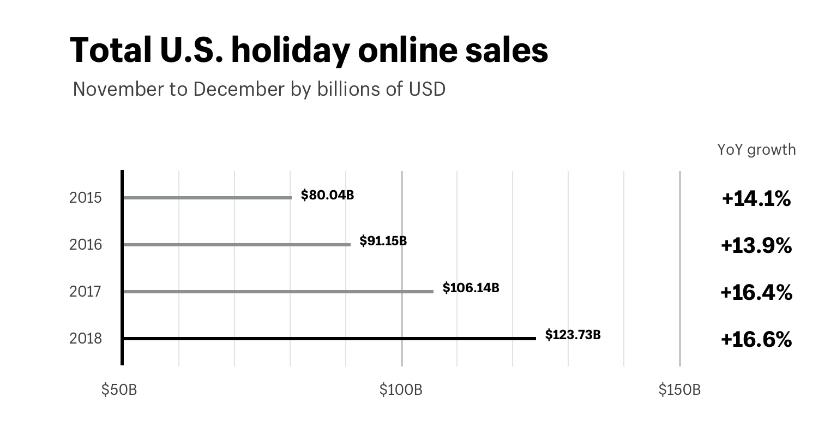 Shopify looks extremely festive and colorful these days. They invest their best efforts and resources to enchant customers to buy more and more. Online store owners on Shopify are lucky enough. Because the eCommerce platform boasts with plenty of handy apps that will enable Shopify merchants to make their online stores ready for Christmas.
We have singled out several useful apps that will make your store on Shopify look trendy, fresh and captivating for online customers.
#1 Omega Instant Search
Nowadays the wide variety of products makes it difficult for online shoppers to concentrate on a single one. Hence, a helping hand in finding the product relevant to their needs and wants would be a good opportunity for them. Shopify website suggests various useful apps that will optimize the choice of the shoppers and will lead them to buy.
To make the customer's search queries more productive and instant, online merchants may opt for Omega Instant Search. This app can be of great help particularly in these days when everybody is in a hurry and tries to make a purchase one minute earlier. The autocomplete and spell correction features will make their search more relevant in counted seconds saving both time and energy.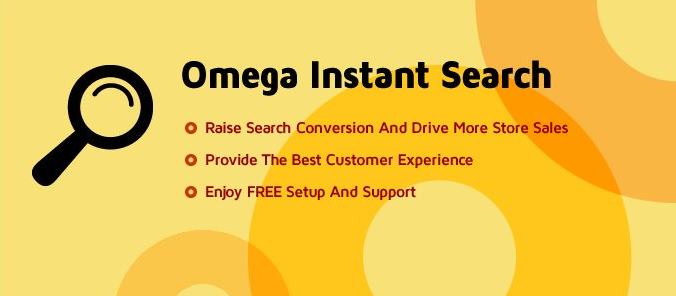 The app suggests various plans for online merchants tailored to their needs and requirements. Thus you can choose the best working option for you from the suggested variety. The free trial period is a good chance for new users to explore the pros and cons of the full-featured app absolutely free for 30 days.

This Shopify website app will drive more sales into your store during Christmas shopping due to its well-designed search optimization. It's eye-catching that the product you are looking for will be gathered "under one roof". So you will get rid of the headache to look through all stores one by one. Jumping from one page to the other is confusing and it becomes more difficult for the consumer to make a choice. Therefore, such useful tools such as the Omega Instant Search will ease the buying process and enable more customers to buy online.
Another advantage that the app obtains is the spelling correction feature. There is nothing more irritating than searching for something and finding "no search results" in response. Thanks to this app the customers don't have to face empty search results because of incorrect spelling. Your customers will receive relevant search results instantly tailored to their search queries.
#2 Octane AI
It's not a secret that the majority of online customers spend most of their time on Facebook. According to Statista, the number of monthly active users on Facebook is 2.45 million as of 2019. This number is mere evidence of how important it's to use Facebook Messenger as a communication channel with your current and new customers. Once upon a time, the widely used communication channel with the customer was the email. Step by step email lost its effectiveness because of the low open rate and CTR.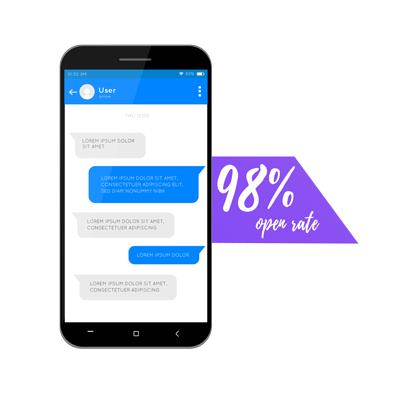 The statistics show that gradually email marketing cedes its position, giving its place to more modern ways of communication like Facebook Messenger. With an average of 98% open rate Messenger beats the battle with email marketing, overperforming the goal of reaching the customer instantly for 12 times quicker than via email. Consequently, messenger bots are must-to-have apps for your online store for Christmas, if you want to find your target audience wherever they are.
Thanks to Messenger bots like Octane AI online merchants can accomplish a number of goals:
Reminding customers about the eCommerce shopping cart abandonment
Sending shipping notifications
Handling customer care and cart recovery issues
Sending upselling messages and other informative articles
Making order confirmations
The era of artificial intelligence has started and it's high time to walk in parallel with the eCommerce trends. With the use of Octane AI, online merchants can make data-based decisions by tracking their revenue and customer behavior for better results. This app is widely used and trusted by various eCommerce brands that have faced issues related to cart recovery, follow-up messages, website pop-ups and more. The growing brands using Octane AI are GoPro, VerClare, Kiehl's and others.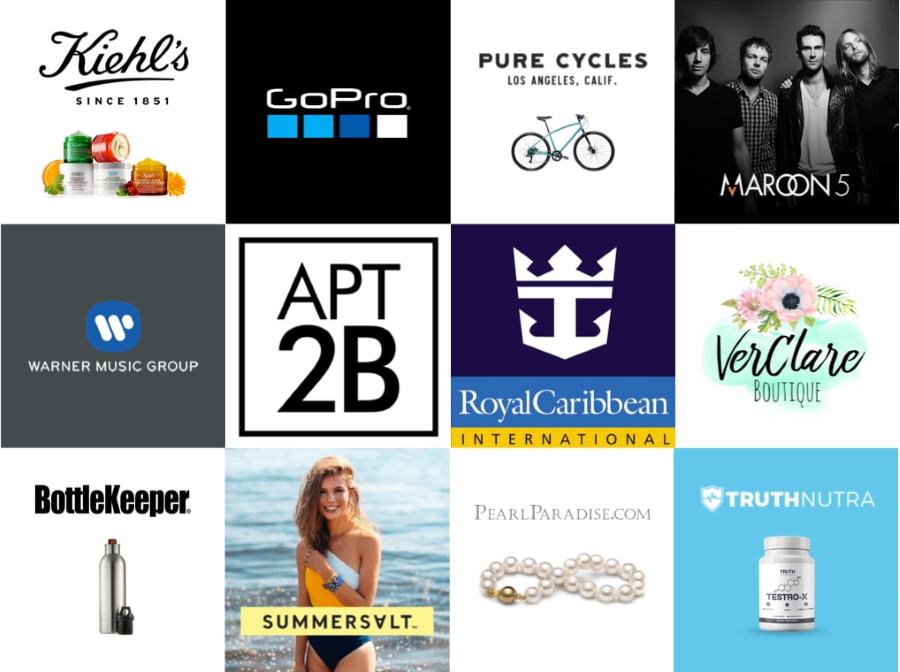 #3 GTranslate
It's not a secret that the global communication language is English, including for all eCommerce websites. But having a multi-language online store on Shopify will make you stand out from the crowd. All customers deserve to have a great shopping experience, so why not make them feel special?
The global eCommerce is growing like a snowball, taking every aspect and field in its big circle. According to eMarketer, in 2021 it's going to be a $5 trillion industry. With this growth potential, it's vital for your eCommerce website to offer the multi-language version of your online store to reach new markets.
Furthermore, translating your store into various languages will allow you to gain revenue both from local and global markets. Thus, localization is your one step forward in the industry, if you want to boost your store sales and become a cutting-edge platform for online sales.

Besides commercial effectiveness and other privileges, the psychological part plays its crucial role too. Customers who find an online store in their native language will definitely notice the presence of attentive-to-details online store, where everybody is treated individually. In this world of globalization, everybody loves to be approached as an individual instead of part of the crowd.
Considering similar nuances and seasoning them with the effectiveness of localization, multilingual online store becomes the demand of the day. There are various Shopify apps for making your store multi-language and we have separated GTranslate to discuss here.
GTranslate is a useful app for online merchants to create content that appeals to the global audience, particularly during the holiday season. It's interesting to know that almost 85% of online shoppers won't purchase from websites that don't suggest products in their native language. And the same statistics show that they understand English or other languages well enough to make a purchase. Hence, the necessity of having a translated website isn't the issue of tomorrow.
Making your website multilingual with GTranslate is a matter of seconds. All you have to do is installing it from the Shopify app store, activating several buttons and that's all: your website is already on the global market ready to boost your sales during the holidays and not only.
#4 Privy
We won't reinvent the wheel by saying that the majority of your Shopify online store visitors never purchase anything from you. One of the main reasons is that you don't capture their email addresses to nurture them and convert them from visitors to customers.
Most online stores don't even spend efforts to entice the leaving visitors with various promotions and discounts, thus leading them to abandon their carts. Privy is a useful app for those who want to fuel their conversion optimization campaign but don't know how. Once this technology detects the visitor's exit intent, it will show a modal, trying to keep him/her on your site.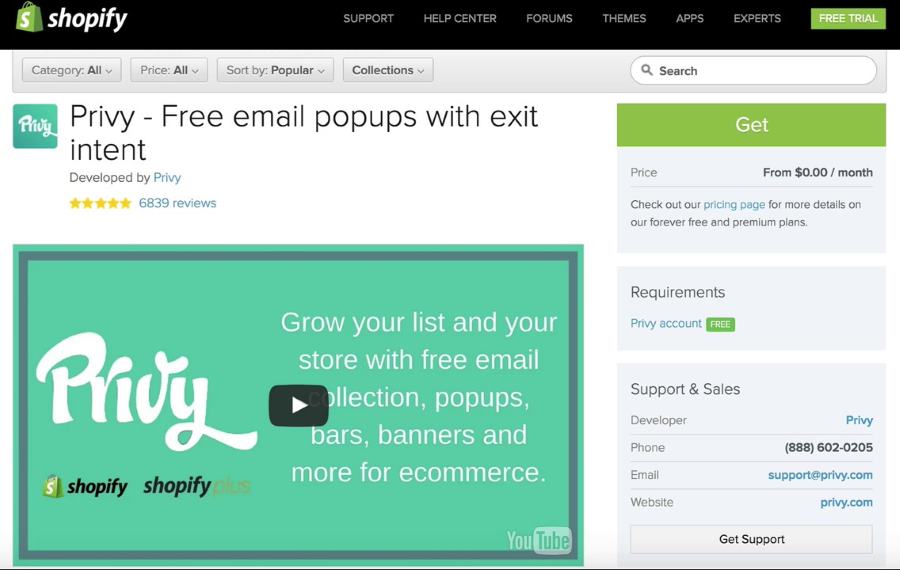 Privy will make the ice move with popups, landing pages, and other handy tools that will engage more customers in your store. Due to the usage of this app, you will be able to personalize the customer experience, reduce cart abandonment, increase sales and grow the email list. Using various marketing tricks you will engage more visitors, convert them into customers and sell more for Christmas.
#5 SEO Manager
In case your website doesn't get enough traffic, it means something is wrong with your on-page SEO. To fix the current drawbacks and make your online store ready for Christmas, use SEO Manager app. The latter suggests 20 features to make your store look SEO-friendly. This app will make it easier for you to implement simple SEO measures to rank higher on Google searches and get traffic for your store.
The devastating 404 errors are not a headache anymore since you will handle them using SEO Manager. You will learn more about keyword suggestions, meta content tools, search analytics, and more via this useful app.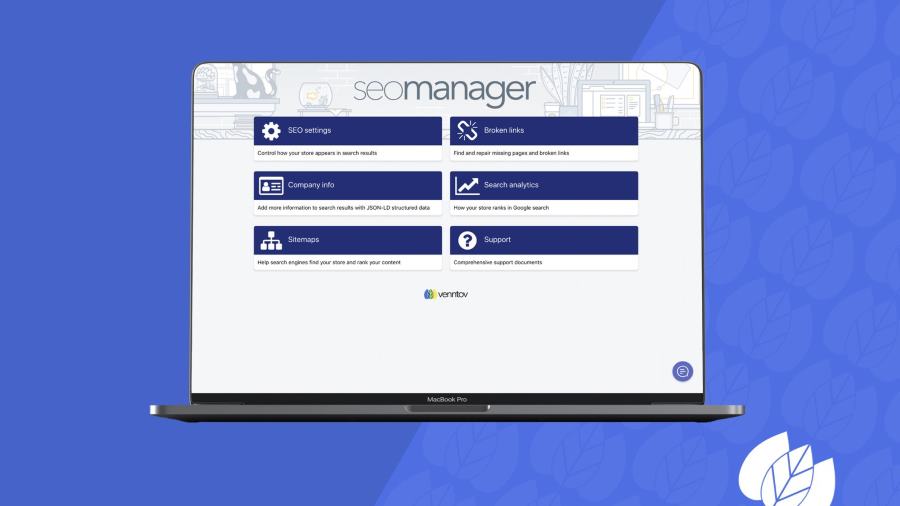 Online merchants are able to take control of how search engines see their stores and adjust them according to the required measures. Moreover, they will receive immediate feedback on how their SEO efforts have failed or succeeded via SEO Manager. This app boasts with many required features like:
Google mobile-friendly test,
advanced meta settings,
local business structured data,
Google trends integration,
404 error logging,
management and export/import, etc.
With such an abundant list of useful features, SEO Manager Shopify app is a must-to-have for online store owners. You will be able to save on SEO specialists and handle the SEO issues of your store getting familiar with the app usage guide. This special tool at your fingertips will make your online store Christmas-ready.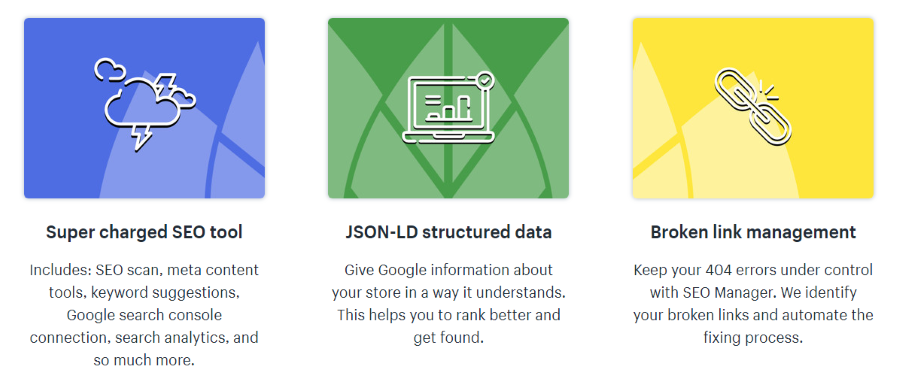 As far as Christmas is the tense period of all sorts of product sales, online merchants should be ready to face and manage the store traffic, nurture visitors, engage customers, increase sales, and go global via multilingual services.
Having these useful Shopify apps in one place, you will definitely change the current course of your online store leading it to a broader ocean of sales and revenue before Christmas.
Nevertheless, these apps will considerably raise your store performance not only during the holidays but also in general. They are easy-to-use and affordable even for the stores with a tight budget. It's already up to you which one will work better for your store performance.
There will be no progress in online business without proper SEO. Furthermore, your online presence will be meaningless, if you sell products only to the domestic market. Maintaining a multilingual website is also a significant change in the market.
The follow-up process without visitors' emails won't be possible. You should be armed with proper apps to gain a mailing list of your visitors. It's necessary to keep continuous contact with current and new customers.
Obtaining the relevant application, you'll manage to convert visitors into customers, engage and upsell them and increase your annual revenue.
In summary, we should add that all these Shopify apps used properly and in place will drastically change the landscape of your store making it a pleasant place for Christmas purchase.